Invest in Mutual Funds with us
Backed by team of professionals allocating your funds to generate returns for you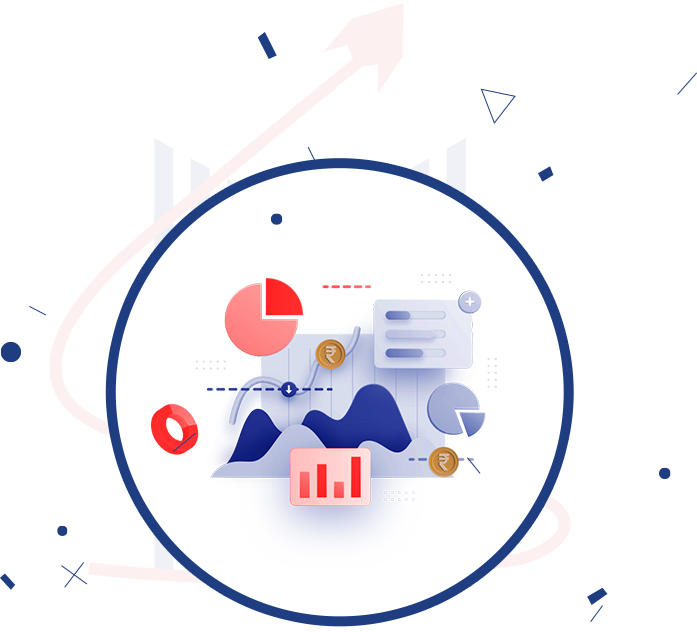 Your Trusted Partner for more than 3 decades
We are leading all in one financial services company providing unbiased investment insights you can trust powered by powerful and user friendly trading platform making trading a breeze.

30000+
Number of Clients
200 Crore+
Average Daily Volume
100+
Number of Sub-brokers
50+
Number of employees
A mutual fund is an investment avenue where an asset management company receives money from many investors with the same investment goal. After collecting the money, it's invested in equities, bonds, money market instruments, and/or other securities to produce capital gains.
Why Invest in Mutual Funds?
Liquidity
Schemes for every financial goals
Best tax saving option
Expert Management
FAQ's
The first and foremost step is to decide on how much risk you are willing to take and investment tenure. Once you decide this, you can easily select the best mutual fund for you. You can select from different categories of mutual funds such as high return, tax saving, top companies, and much more.
Mutual fund investors can withdraw their funds anytime they want to if they have invested in open-ended funds. You cannot do the same if it's an ELSS mutual fund because ELSS has 3 years lock-in period.
Yes. For tax purposes, mutual funds are segregated into equity-oriented and debt-oriented. If the investment made in equity-oriented Mutual Funds is for less than 12 months, you have to pay 15% tax on returns. For any duration exceeding that, you will have to pay 10% on gains exceeding ₹1 lakh. Furthermore, if a fund's exposure to stocks is less than 65%, capital gains will be as per your tax slab if the holding period is less than 36 months. If the holding period exceeds 3 years, capital gains are taxed at 20% after the indexation benefit.
Once, Demat and Trading account opening process is done with Matalia Stock Broking Pvt. Ltd. and If you have all the necessary details in place, it takes just 2 minutes.
RAJKOT OFFICE:
Corporate Office :
Matalia House,21 New Jagnath, Near Jain bhuvan, Rajkot,360001,Gujarat(India).
Phone No : 0281- 6697500 | 6697501
Email : mataliabroker@yahoo.com
GIFT CITY OFFICE:
Registered Office :
Dalal Street Commercial Co.Operative Society LTD, Unit No. 719 & 720, 7th Floor Block No. 53, Zone 5, GIFT City, Gandhinagar - 382355 Gujarat (India).
Email: mataliabroker@yahoo.com
MUMBAI OFFICE:
Regional office :
421, 4th Floor, Kailash Plaza, Vallabh Baug Lane, Ghatkopar East, Mumbai, Maharashtra 400077.
Phone No: 9824228838
Emai : mataliabroker@yahoo.com